Art, Social Space and Public Discourse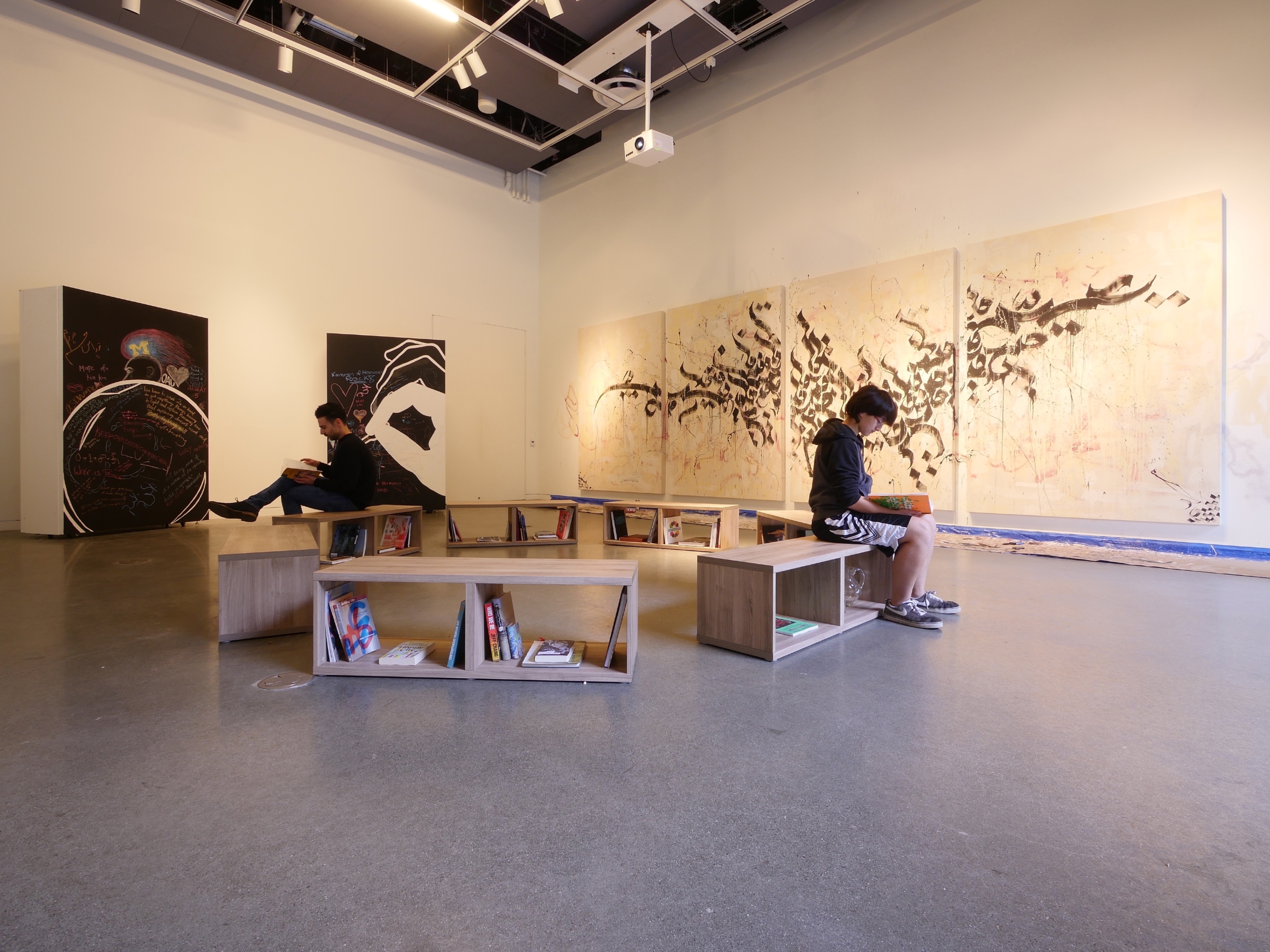 Courses
Persian Poetry: Text, Space, and Image
Stanford University, Comparative Literature, Department of Art & Art History
[ARTHIST 406A, COMPLIT 126, COMPLIT 226]
This course traces the nexus of word and image across a millennium of Persian poetry. The aim is to look at the ways in which texts have been represented through images and enacted in public performances, from the tenth century to the present. Topics will range from high to popular culture and include the visual representation of narrative in illuminated manuscripts, the function of calligraphy on sacred and profane buildings, poetry recitations in mediaeval courts, the use of images in dramatic performances of the national epic (Shāhnāma), and the practice of bibliomancy (fāl). What kinds of space are created in these different instances of text and image coming together? What does it mean for our understanding – and experience – of history if verses from the 13th or 14th century are inscribed on the interior of taxi cabs that navigate through the contemporary Iranian city? And how does an ancient text come alive in a performance that seeks to recreate the space of its origin? These are some of the questions that will be explored through an examination of primary sources (both texts and images) as well as theoretical analyses.
Instructors: Ala Ebtekar, Marie Huber
Collage
Stanford University, Department of Art & Art History
[ARTSTUDI 247]
The class explored the generative principles of this characteristic 20th-century art form. Collage introduced crucial aesthetic issues of the modern and postmodern eras. Typically, collage creates an expressive visual language through juxtaposition and displacement, and through materiality, difference, and event. Issues of location (where it happens), object (what it is), process (how it is realized), and purpose (why it is).
Instructor: Ala Ebtekar
Revolutionary Practices
Stanford University, Comparative Studies in Race and Ethnicity, Department of Art & Art History, Iranian Studies, Global Studies
[CSRE 951, GLOBAL 145]
This course examines the mediums of public art that have been voices of social change, protest and expressions of community desire in Iran. It will offer a unique glimpse into Iran's contemporary art and visual culture through the investigation of public art practices such as graffiti and street art, as well as older traditions of Naghali and Iranian Coffeehouse Painting.
Beginning Iranian case studies will be expanded in comparison with global examples that span projects that include Insite (San Diego/Tijuana), Project Row Houses (Houston, TX) the DMZ Project (Korea), Munster Skulpture Projects (Germany), among others. Students will also examine the infrastructural conditions of public art, such as civic, public, and private funding, relationships with local communities, and the life of these projects as they move in and out of the art world. This encompassing view anchors a legacy of Iranian cultural contributions in larger trajectories of art history, contemporary art, and community arts practice. Guest artists, curators, and researchers with site visits included. Students will propose either new public art proposals, exhibitions, or research to provoke their own ideas while engaging the ever changing state of public discourse in these case studies
Instructors: Ala Ebtekar, Jerome Reyes
Public Space in Iran: Murals, Graffiti, Performance
Stanford University, Comparative Studies in Race and Ethnicity, Department of Art & Art History, Iranian Studies, Global Studies
[ARTIST 118A, AFRICAAM 94]
In conjunction with the project inauguration, the Fall 2016 Stanford course Public Space in Iran: Murals, Graffiti, Performance was offered on Thursdays from 3-4:30pm taught by Ebtekar. This studio practicum paralleled themes of the symposia to explore the traditions of artistic engagement in Iranian public space. The course offered a detailed survey of Iran's visual culture and contemporary art practices through the investigation of public art strategies and recent cultural expression, in addition to older traditions of performing arts.
Instructor: Ala Ebtekar
Artists' Books
Stanford University, Department of Art & Art History
[ARTSTUDI 147]
The course explored contemporary aesthetic interpretations of the book as an art object while invigorating traditional artistic practices of the art of the book. Through the medium of drawing, collage, and mixed media students produced their own artist's book. The class visited the Art & Architecture Library twice during the quarter to view selections from the library's artists' books collection. Their final artists' books were then displayed as a class exhibition at the end of each quarter at the Art & Architecture Library.
Instructor: Ala Ebtekar
Art in the Streets: Identity in Murals, Site-specific Works, and Interventions in Public Spaces
Stanford University, Institute for Diversity in the Arts / CCSRE
[CSRE 122E, ARTSTUDI 117]
The course introduced students to both historical and contemporary public art practices and the expression of race and identity through murals, graffiti, site-specific works and performative interventions in public spaces. Involving lectures, guest speakers, field trips, and hands-on art practice, students produced both individual and collaborative group works as a final project.
Instructor: Ala Ebtekar
Mural Painting as Public Representation
San Francisco Art Institute
[PA-115-1]
The course examined mural painting as a unique form of contemporary public art that can embody, challenge, or redefine public spaces in relation to various histories that might be associated with them. Emphasis was given to practical instruction on how to conceptualize and execute a large-scale wall painting in a public context, with special attention to understanding how artists can interact responsibly with the host communities of potential sites.
The course was in conjunction with the two-day symposium organized by the San Francisco Art Institute and the Consulate General of Mexico in San Francisco, "Diego Rivera and the Mexican Mural Movement: A Contemporary Perspective on Art and Activism".
Instructor: Ala Ebtekar