Jeff Chang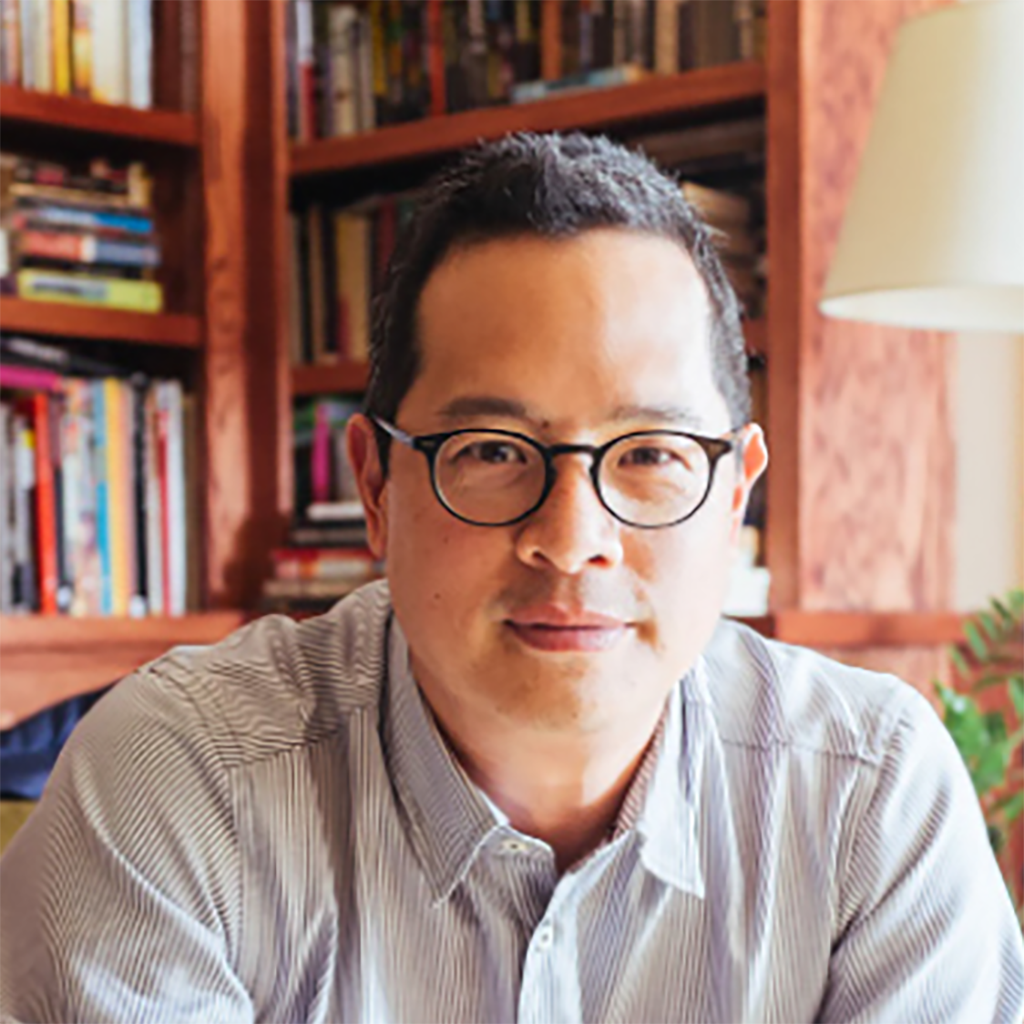 Jeff Chang is a renowned social historian, organizer, and author; his ground-breaking work in politics, music, arts, and activism has had a profound cultural impact in the fight for racial justice. A driving force behind the deeply emotional #StopAsianHate video (featuring Olivia Munn and Simu Liu), he shed light on anti-Asian violence for millions of viewers by elevating the most influential Asian and Pacific Islander voices of our generation.
Along with Renee Tajima-Peña, Jeff co-founded The May 19th Project, a social media and video campaign promoting solidarity within Asian and Pacific Islander communities and all other communities. Viewed over 40 million times, this project was born from a desire to change the narrative "from one of anxiety and fear to one of agency and power — returning to our stories of solidarity to find the strength and inspiration to move forward." Jeff was also crucial in the creation of the Cultural New Deal— an urgent call for policymakers to do their part in ending racial injustice, created alongside beloved activists, filmmakers, and artists, and he's the innovative mind behind CultureStr/ke: a vibrant community space for writers, musicians, and other cultural workers who fight hate by sharing the stories of migrants.
In his powerful book We Gon' Be Alright: Notes on Race and Resegregation, Jeff boldly explores the impact of recent tragedies and widespread protests, linking #BlackLivesMatter to #OscarsSoWhite, and Ferguson to Washington D.C. The Washington Post called it "the smartest book of the year." Can't Stop Won't Stop: A History of the Hip-Hop Generation, Jeff's epic saga of music, politics, and activism, won the American Book Award and was selected by Slate as one of the most important books of the past twenty-five years. In Who We Be: A Cultural History of Race in Post-Civil Rights America, Jeff dives deep to uncover a hidden history of the American social movements that still impact how we see each other today.
Jeff was named one of "50 Visionaries Who Are Changing Your World" by The Utne Reader and he is a USA Ford Fellow in Literature. He has written for the New York Times, San Francisco Chronicle, Mother Jones, Salon, Slate, Buzzfeed, and Medium, among many others. Born and raised in Honolulu, Hawai'i, Jeff is a graduate of 'Iolani School, the University of California at Berkeley, and the University of California at Los Angeles. He formerly served as the Executive Director of the Institute for Diversity in the Arts at Stanford University.
View other contributors.